Most famous monuments to see in Montreux
Nicolas Meienberger
Publié le 12 Août 2020
From the lake to the mountains and vineyards, Montreux Riviera offers a postcard landscape. It's an authentic little piece of paradise that has attracted many artists, writers and travellers in search of beauty, tranquillity and… inspiration.
Château de Glérolles
The Château is also a wine-growing estate that is allowed to use the protected designation of origin Saint-Saphorin. The Salle des Chevaliers and its garden and covered terrace can be rented for private events.
Freddie Mercury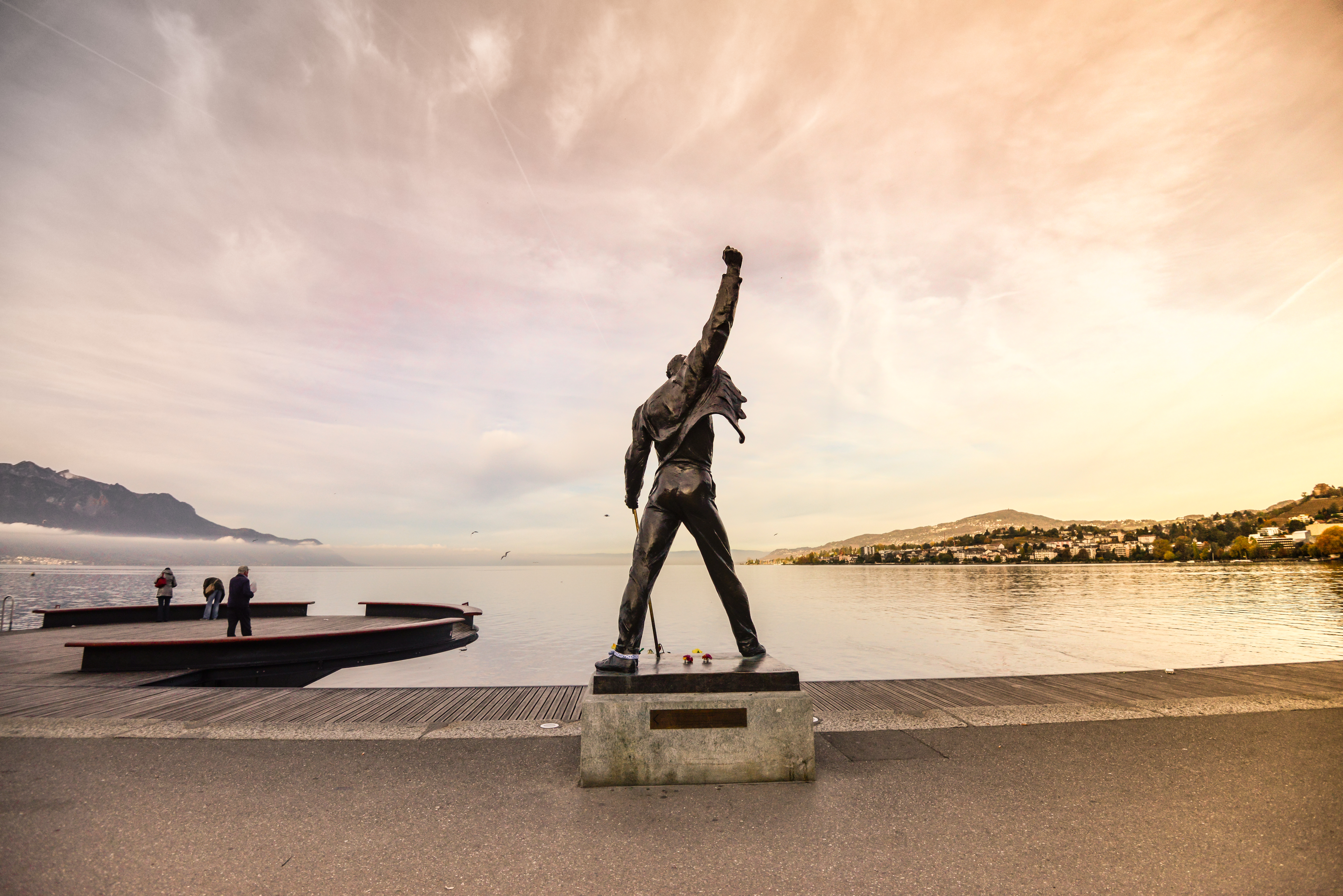 The son of a British official of Indian origin, Freddie Mercury (1946-1991) was born on the island of Zanzibar and moved to London where he began his fruitful collaboration with Queen in 1970.
At the Montreux Jazz Festival in 1978, the singer recorded the album "Jazz" with Queen. He fell in love with Montreux and Lake Geneva and decided to settle here. He said, among other things, "If you want peace of soul, come to Montreux".
To commemorate his time in Montreux, a bronze statue of Freddie Mercury was placed by the waterfront in 1996. And what of today? Well, his fans still come and place flowers by his monument every day.
La Grenette
Constructed in 1808, la Grenette is market whose borders are defined by black marble Tuscan columns. The area represents a successful combination of well-considered architecture and local factors.
Palais Oriental
The Palais Oriental, for decades a private residence, has been lovingly renovated by Moroccan craftsmen. Today it is home to a restaurant boasting filigree honeycomb carving, colourful windows, ornate mosaics and exquisite marquetry, and serving mouth-watering Lebanese-Moroccan cuisine. Undisputed speciality of the house: the finest Iranian caviar.
Charlie Chaplin
When Charlie Chaplin (London, 1889 - Vevey 1977) presented his film "Limelight" while on a European tour, he was denied reentry to the USA - because of McCarthyism.
He decided to settle in Vevey, along with his wife and children, four of whom were born in Switzerland. The family stayed in the Manoir du Ban in Corsier, a mansion in the neoclassical style of 1840, and which is set in a vast 14 hectare park with century-old trees. His children attended the public school. At the peak of his fame, Charlie Chaplin starred in "A King in New York" (1957) and "A Countess from Hong Kong" (1967), which he also directed.
In the heart of the Swiss Riviera Chaplin's World an astonishing museum dedicated to the life and times of Charlie Chaplin.
Also, the confiserie Poyet in Vevey dedicated a special chocolate to Charlie Chaplin. They also offer chocolate tasting for groups.